I am so living for the weekend these days! We recently launched our new website and database at work and let's just say that it's going about as well as Obamacare. I am thankful to have a great job though, and I know that in a few weeks things will smooth over some (at least this is what I'm praying for everyday)!
This weekend was another great one! I feel like from now until Christmas, all my weekends are going to be pretty great. It's just that time of year.
Saturday started with another 17 mile run. It was tough – not gonna lie. The fact that it was 70 something degrees in November did not help. The good news is that I managed to cut my time down by five and a half minutes compared to last week!
After my run, I had to get ready super quickly for Zac's cousin's birthday party. His cousin Leeanne's birthday was Saturday and her daughter, Ava's, birthday was today. Since Ava was turning 2, she got the birthday party – a Dora party to be exact!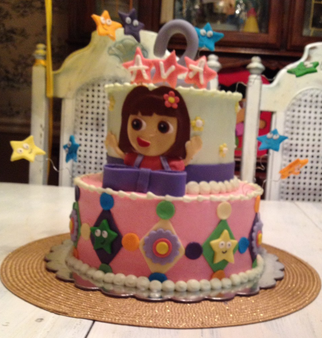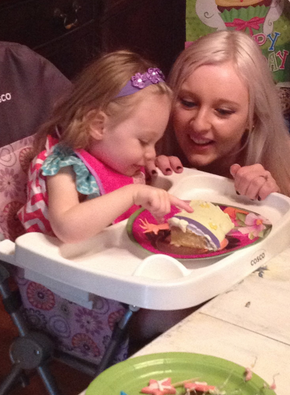 I slept for over 10 hours on Saturday night, y'all. Between the 17 mile run and a stressful work week, it was just what my body needed.
On Sunday I had to run a few errands. My first stop was Sephora to get matched for a new foundation. I'm not a wear make-up every day kind of girl. My previous foundation lasted me two years. I figured it was time to mix it up and get something new. I had a super helpful lady match my skin tone. She suggested Hourglass Immaculate for my skin.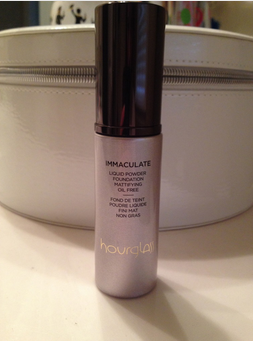 I like that it's a more natural foundation (vegan, no parabens). It also has a liquid to powder finish so it's not too heavy or cakey like some foundations. Most importantly, for my skin at least, it's got some serious oil coverage. Now I'm in the market for a good moisturizer and primer? Any good suggestions for the make-up and beauty challenged?
After Sephora, I went to Target and did some damage in the Christmas section.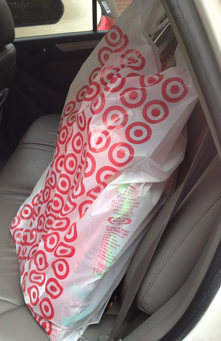 You know you have a Target addiction when you practically have to use a seat belt on your shopping bag.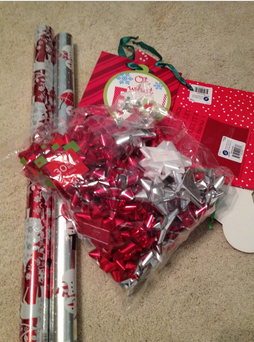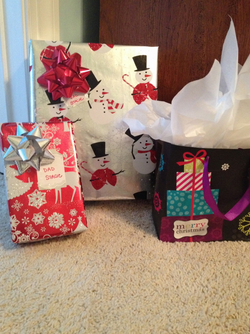 I only wrapped three gifts, but it made me incredibly happy. Is it completely crazy that I already have some Christmas gifts wrapped before Christmas?
What Christmas gifts can you cross off your shopping list already? Speaking of shopping, have you heard of any good Black Friday sales? Do share!