Good news! It's almost Friday!
Even better news! It's almost my birthday! On Sunday, I will be turning the big 25.
I'm one of those obnoxious people who believes in celebrating the whole week – not just for a day. My coworker had her birthday on Monday, so our boss decided to split the difference and took us both out for lunch today. What fancy restaurant did we decide on for our birthday feast? Cracker Barrel, of course! (Can you see where the 'southern' part of my name comes from?)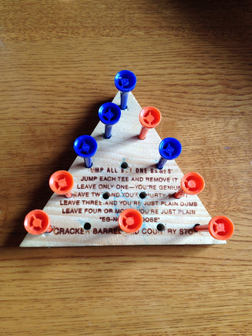 If you've ever been to Cracker Barrel, then you have probably played this game. I did not even know this was possible! I just want to go on the record and say that this was my coworker playing at the time. I mean, what does this make you?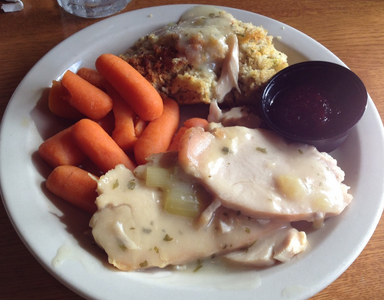 We all decided to order the lunch special today which was turkey and dressing. It came with cranberry sauce and one side (I, as you can see, chose carrots). It was the closest thing to Thanksgiving that you can get!
Since we were celebrating, we had to indulge in some dessert…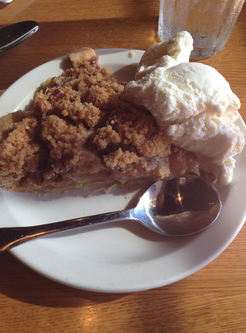 I got the apple streusel pie, and it was so, so good! I wasn't able to finish all of it though which is just a shame.
Afterwards, we shopped around the store, and I was so excited to see they had Christmas stuff out already.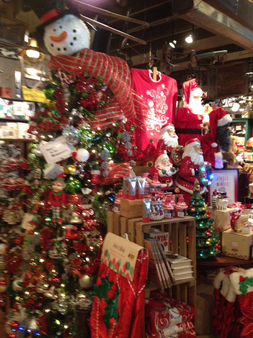 How cute is this?
I cannot even describe how hard it was to try to work after eating lunch. There is a reason we have the whole day of Thanksgiving off – to recover from the food!
To top it off, another coworker got us birthday cupcakes.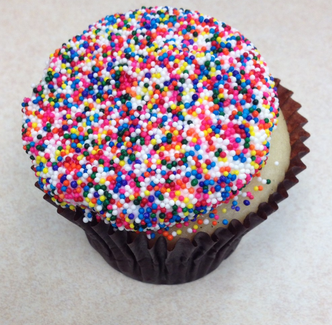 I was surprisingly too full to eat this. Sad day, I know. So, it's in my refrigerator, and I'm planning on saving it for my actual birthday.
What plans do you have for this weekend?